The Christmas build-up involves searching, shopping and spending. In fact, on Black Friday last year, online retail sales in the UK reached £1.49bn. With online shopping clearly staple to consumers' Christmas preparations, e-commerce businesses must prepare for massive online shopping events such as Black Friday on the 29th of November and Cyber Monday on 2nd of December in order to maximise sales.
We've put together five essential tips to help you get your business ready for the hectic festive period.
1. Make it easy to BUY from your website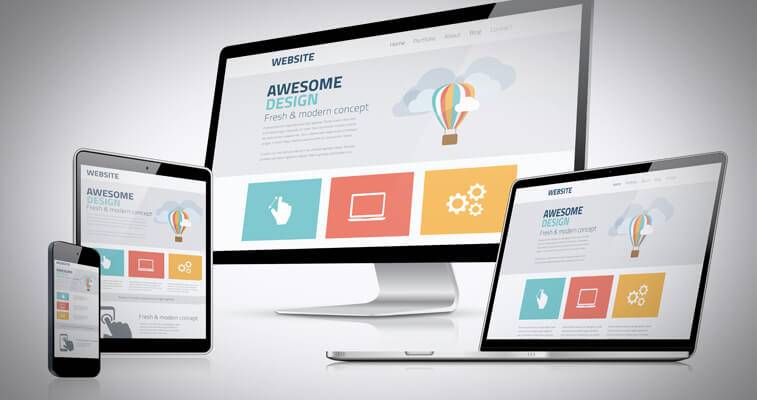 Christmas shopping is stressful enough, so don't complicate things further with a confusing user experience. Springboard reported that in 2018, online sales on Black Friday had increased by 46% by 4pm compared to the previous year. It is crucial that the online purchase journey is simple and personalised by providing recommended products and guiding consumers to the sales they are searching for, especially on the busiest shopping day of the year.
2. Get Festive, Fast
'Tis the season to transform your website so that it oozes Christmas spirit. This means creating relevant Black Friday and Cyber Monday landing pages and crafting new graphics such as home page banners and product page graphics. You can even retarget abandoned carts by creating a pop-up that is triggered when a visitor that has something in the cart tries to leave your site. Remember to think about your value proposition at this time of year. Your consumers want low prices, so why not provide discount codes, hourly deals or free shipping? And don't forget to include seasonal opening hours and the last shipping date before Christmas!
3. Create a buzz using Email and Social Media Marketing
Make the most of the suspense during the Christmas period by promoting your offers to potential customers using email marketing and social media. Don't be afraid to get creative and have some fun with your festive marketing. Use punchy, personalised subject lines to improve open rates, simple & bold graphics, reminders and links to your website to create that buzz you need to create conversions and hit sales targets. You can expand your reach using paid, targeted advertising on social media such as Facebook and Instagram to ensure you touch base with consumers who are most likely to purchase. You can also offer sneak peeks of your Black Friday deals, host a holiday competition and link out to your website's promotional landing pages.
4. Optimise for Mobile Mania
It is so important to establish an easily accessible mobile site. According to UKFast, over 50% of consumers accessing a website from a mobile device will leave if loading time is more than three seconds. If they must wait too long to view all those amazing products and sales promotions this Christmas, they will simply go to a competitor with a smoother mobile experience to find what they need. Try using https://search.google.com/test/mobile-friendly to test your site from a mobile perspective.
5. Test, Evaluate and Move Forward
There is no point in perfecting your website for Christmas without vigorously checking that all elements are functioning the way they should be. Check multiple browsers and devices, product links, images, pricing, adding to cart, checkout, discount codes, payment processes, email notifications and contact forms. Better still, once Christmas ends, take a step back and assess what worked and what didn't so you can continuously improve your online presence.
Hopefully these tips help you to improve your e-commerce business in terms of traffic and revenue for the coming Christmas period and for the craziness that is Black Friday and Cyber Monday. Make one final push for the year and end on a high!
If you'd like some personalised tips for your website/online store, then Contact Us to discuss how we can help you, on Dungannon 028 3754 9025 or Belfast 028 9002 5050.